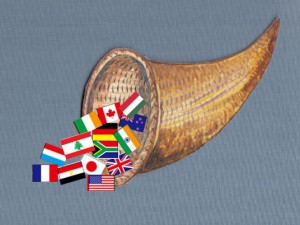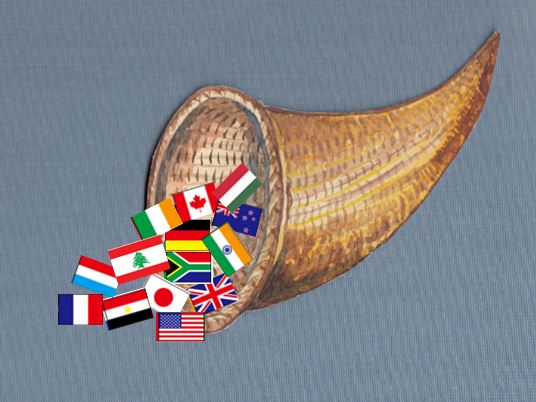 History   –  The Club was established in the late 1940s by the wives of British officers stationed in Cologne, as a social club for themselves. Over the decades the Club and its members have adapted to changing times, however, the aims of the Club have remained constant.
Our Aims  –  We aim to provide a social and cultural organization for international English speaking expatriate women in Cologne/Bonn and surrounding areas, who are here temporarily or permanently.  Membership is open to women from all nationalities, irrespective of age, race or religion, who would like to meet other women with similar interests and may have lived abroad.   The Club is a non-profit, non-denominational and non-political organization where we communicate in English.
Members  –  The Club currently has 38 members who come from 14 different countries.  These include the UK, Ireland, New Zealand, South Africa, Japan, India, Egypt, France, Hungary, Netherlands, Lebanon, Canada, the USA and Germany.  We are all English-speaking women who share the same social and cultural interest.  Some of our members are only here for a few years due to their partners' occupations and others are more or less permanently resident and have put down roots.  Our German members speak fluent English and share with us the experience of having lived outside their home country for a number of years.
Committee  –  The day to day running of the Club is organized by a committee of 10 club members, who volunteer their services for a year or two.  At the AGM, the first meeting during a Club year, the new committee for each Club year is chosen.  Once a new member has settled into the Club, a stint on the committee, while in no way compulsory, is a great way to get to know other members even better.  Serving on the committee is also an opportunity for any member to learn more about the Cologne area, what cultural events are on offer and to put one's own mark on the Club, even in a small way.  The rotation of committee members also ensures a regular supply of new ideas and ways of dealing with issues.
Membership  –  Our membership is open to women from all nationalities who wish to participate in our activities and speak fluent English.  You are welcome to attend any of our events as a guest, before signing up as a member.  (A guest fee is applicable.)
Membership runs for the duration of the Club year, which is from September to June.
You become a member once you have filled in and submitted an Application Form and paid the annual membership fee. Application Forms for membership are available at Club events and/or will be sent to you via mail upon request.
The current annual membership fee is €50, payable by 15th October.
Membership fees can be paid in cash at Club events, or online (Bank details and Club address available on the Application Form).
As a member, you are entitled to attend all Club activities as well as Club sponsored events e.g. the Advent Tea and the Year End Party, receive all Club correspondence either by e-mail or in the post, receive an updated Membership List, complete with addresses, telephone numbers and e-mail addresses.  You may vote for- and serve on the committee, and take part in the annual selection and voting for a Charity.
Charity Involvement  –  Each year, at the AGM the members choose a charity from a short list previously submitted by members.  We then collect money throughout the Club year, especially at certain events such as our Advent Tea, Christmas Lunch and Fish Lunch.  In May each year a representative of the chosen charity visits us to receive the donation and tell us how the money will be used.  By choosing a different charity each year we learn about various organizations in the Cologne area that require financial support, and in doing so we help women and children in our neighbourhood.  In the past we have donated to charities like Frauenhaus Köln, Bahnhofsmission, Kinderhospiz Balthasar in Olpe and many more.
Activities  –  The Club year runs from September to June and we meet every two weeks alternating between "IN-meetings" and "OUT-meetings".  All our meetings take place on a Wednesday afternoon at 2 p.m
For IN-meetings we usually invite a speaker to give us a talk or presentation on an interesting subject.  Recent speakers dealt with such different subjects as "Florence Nightingale's Life", "Modern Irish Writers" and "Life in Japan and Japanese Culture".
Our regular meeting-point for IN-meetings is at the historic Alte Feuerwache in the Agnesviertel in Cologne. With its close proximity to the Ebertplatz U-Bahn and the Hansaring S-Bahn, this venue is not only interesting but easily accessible.
Our OUT-meetings are guided tours of exhibitions and museums in the Cologne/Bonn area, interesting and historic buildings as well as local businesses such as the WDR Radio and TV studios.  For the last few years we have also been working our way round the many Romanesque churches in Cologne with an excellent English speaking guide, Andrew McNeille.
Lunches:  Before our IN-meetings we always meet for lunch at the restaurant Lokal Alte Feuerwache, at  12 noon.  When we go on guided tours or outings we arrange to have lunch at an interesting restaurant in the vicinity of where we will be going.
During the Club's Summer Break (July to September), members who wish to, meet for lunch on the first Wednesday of the month, at various restaurants in Cologne.
Annual events:  Fish Lunch, Advent Tea and Christmas Lunch are special annual events on our Club Calendar.  Each year we arrange a Day Out which is a trip that takes us further afield.  In recent years we visited the Landesgartenschau at Zülpich and on another occasion the historic city of Aachen.
Our Current Activities Programme can be viewed if you click here.
Merken
Merken
Merken